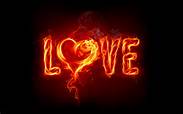 The time is now for another year of expressing your love and gratitude toward that special someone. Tempting though it may be to take a romantic ferry ride to Seattle and enjoy the city dizzy with love, cupid has struck many of our local businesses—and the weather—to align your perfect island Valentine's Day. From flowers, wine, and chocolate to  full-course meals, sit back, relax, and enjoy your loved one in the community you love, too.
After an early morning of heart-shaped pancakes in bed and the welcoming of a beautiful 50 degree and, if the predictions are accurate, sunny day, step out for a Saturday brunch and velvety mocha at our local Pegasus Coffee House. Or, maybe you'd love that big city feel without having to leave the comfort of your sweatpants on a Saturday morning. In that case, you're in luck: Lynwood Theater will present a live-broadcast of Iolanta/Bluebird's Castle, a part of the Metropolitan Opera's Emmy Award-winning series The Met: Live in HD. The screening features Tchaikovsky's Iolanta and Bartok's Bluebird's Castle in a 9:30 AM live, double-broadcast, perfect to enjoy after waking up with the sun on this unseasonably beautiful Valentine's Day.
While you're out, allow Changing Seasons Island Florist to deliver floral arrangements right to your door—a bouquet of deep crimson tulips, or pastel spring flowers. After returning home to the beautiful blooms waiting at your doorstep, prepare a picnic and head to one of the island's many scenic parks. Point White Pier offers rocky beachfront and beautiful southerly views, while Fay Bainbridge, on the opposite corner of the island, has a slightly different view, scoping the coastline from Seattle clear up to Everett. Just before dinner, treat yourselves to Bay Massage and Skincare's Valentine's Day package of one hour-long massage and 45 minute mini-facial. Experience pure bliss and leave feeling radiant, relaxed, and ready to wine dine, and maybe even dance a little.
"Music is only a mystery to people who want it explained. Music and love are the same." To grasp the complexity in music, author Simon Van Booy could only compare it to one thing: love. This Saturday, Bainbridge Island is hosting an array of musical guests to satiate your desire to get close. Beginning at 7:30, the Katie King Jazz Trio will perform romantic jazz standards for you and yours at Bloedel Reserve. The Seattle jazz star had her start on Bainbridge Island and is eager to bring the love home. Tickets include a glass of champagne and dessert! On the south end, catch another musical performance by The Tropics at Pleasant Village's Manor House. Included in this holiday package is a toast pour of sparkling wine, a "swag bag" of homemade confections, and a six-course tasting menu at The Beach House with stunning sunset views.
If you'd rather focus your taste buds on decadent wine and chocolate pairings, stroll over to Bainbridge Vineyards for tastings paired with locally-made truffles infused with their own raspberry wine. Perennial Vintners and Rolling Bay Winery will also feature chocolates from Theo Chocolate and Yukon Jackson alongside their wine pairings.
Contributed by Christine St. Pierre