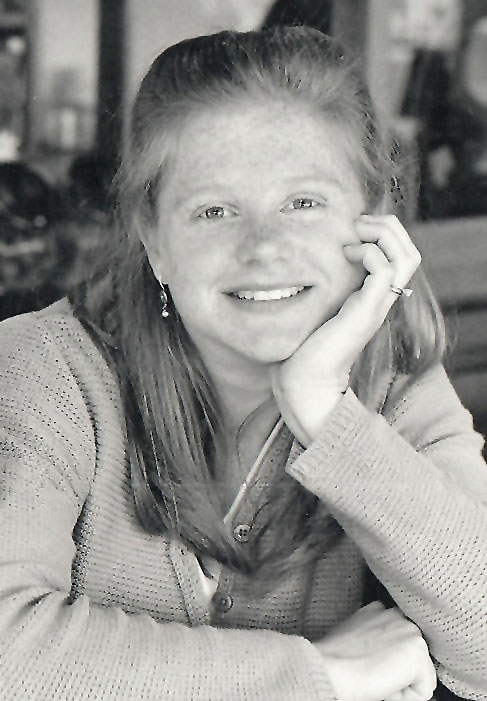 Getting Started
"The whole neighborhood was against it," explains Jocelyn, whose parents opened the Harbour Public House in 1991. Neighbors remembered the Bloody Bucket, a "rough bar" that had been down the street, and they didn't want to deal with that headache again. But Jocelyn's parents, Jim and Judy Evans, dreamed of opening a pub for years—inspired by Jim's English heritage—and they were determined.
The couple had moved to Seattle in 1966 after Jim was offered a job teaching civil engineering at the University of Washington. The appeal of waterfront property and the cheap land prices of those days quickly brought the couple across the water to Bainbridge Island.
Both Jocelyn and her brother Chris grew up on the island. And after a brief stint of the family living on a sailboat (Jim and Judy also dreamed of sailing across the world with the whole family one day), the couple bought the property where the Harbour Public House sits today.
There were two homes on the land and years later one of them would be remodeled into the pub. It was an old house; with floors so slanted that Jocelyn remembers being able to let go of her toy car in one corner of the house and watch it roll across the floor to the other.
The idea of opening a business stayed with Jocelyn's parents as they watched their kids grow up. And in the 1980s, they began the process of renovating the house into a pub.
All in all, it took about five years before the doors opened. The first step was getting the necessary permits, which was difficult since a year-long teaching job took Jim and Judy to New Zealand during the first part of the process. Although she was just a senior in high school, Jocelyn was tasked with going to the required city council meetings on their behalf and listening to the 'Bloody Bucket' worries of neighbors.
Eventually, the permits were granted and construction began. By this time, Jim was back at the UW and decided to take advantage of his class of civil engineering students. He posed the question of how to remodel his old home into a functioning bar as a final exam. The winning design was used in the actual building renovations.
The Early Days
After high school, Jocelyn went to college in California and spent some time traveling abroad in Italy and England. When her senior year rolled around, her parents still hadn't opened the pub. They were stalling. The realities of their dream business was daunting.
But Jocelyn insisted they had to bite the bullet and give the pub a shot. And finally, during her senior year of college, they opened it. She came to help them with their first few weeks of operation, and then returned to school.
Not long before her graduation, Jocelyn got a call from her parents asking her to move back to the island to manage the pub. As it turned out, neighbor's liked the Harbour Public House. It was nothing like the Bloody Bucket nightmares they'd imagined. But Jim and Judy didn't have experience managing a bar, and they needed help running the place. Jocelyn wasn't interested. But they kept calling.
"I had this mental block about living in my hometown," explains Jocelyn about her apprehension to move home to run the pub.
In the end she agreed to come for one year. When that was up, she agreed to stay for one more year. And when that was up…
"I had applied to law school," she explains. She had every intention to leave. The past couple of years had been difficult showing up as the owner's daughter and managing a large staff of people — most older than she was.
But at the same time, she was surprised at how much she enjoyed the life she'd built on Bainbridge.
"Until I started working at the pub, I always considered myself an introvert," she explains. "When I started working at the pub I could make jokes and people thought I was funny. That had never been the case before."
Jocelyn enjoyed customer service, managing staff, and being a part of the Bainbridge community. It also didn't hurt that she had recently met her future husband, Jeff, and wanted to stick around to see how their relationship would unfold.
After a little deliberation, she "gave in to the inertia and stayed."
Part of the Community
Jocelyn worked full time at the pub for 23 years. She got married at the pub. She's met some of her best friends at the pub. She's watched as friends and staff members have met their future husbands and wives there too.
"My favorite thing about owning the pub is the community aspect," says Jocelyn. "We're living in a community and we're an intricate part of it."
And when they had their first child, Jeff and Jocelyn were able to split the business responsibilities, allowing Jocelyn to be a full-time mom with a full-time career without putting her kids in daycare.
"It was the best thing I ever did," Jocelyn says about her decision to embrace the opportunities she had on Bainbridge.
Contributed by Liz Pleasant
The mechanical HORSE is temporarily employed adjacent to our parking lot. Initially permitted for six-months, the Pub was able to negotiate one six-month extension to keep the unit operating for demonstration purposes. The self-contained HORSE, which stands for High solids Organic waste Recycling System with Electrical output imitates other biological ruminants (barnyard animals). When optimized, it steadily "eats" or otherwise diverts over 100 pounds of our carbon-based wastes from our waste bins.
Partnered with Puget Sound Energy and Impact BioEnergy, the Pub's HORSE pilot demonstration is in full swing. Having arrived in September, 2016, the unit has been put into full production mode over the past few months. Because this is the first unit using nothing but food waste, the Pub is documenting the practices that work best with its particular blend of food wastes and volume.
During startup, the Pub and the engineers from Impact BioEnergy have been met with a few challenges. Each one has been overcome, so far, and the unit is operating as expected.
As of printing, we are generating 2.7ft3 of biogas (methane)per lb. of food waste (currently 3.3 MMBTU/ton of food waste) – the goal is to come as close to 5.7 MMBTU/ton as possible. When we can reach 5.7 MMBTU/ton of food we will be able to say "1 ton of food scraps is yielding the equivalent energy in 1 barrel of crude oil."
The goals of this particular demonstration have remained the same:
1. Demonstrate to the community that this project and ones like it are viable.
2. Inspire a public dialogue about resource recovery through coordinated projects like this one.
3. Develop strategies for locating and funding permanent projects.